● Duopharma Biotech Berhad's 21st AGM reaffirms the Group's commitment to maintaining its leading position as an innovative pharmaceutical company in Malaysia and a global leader in the halal sector
● Intensified focus on ESG has made the Group a preferred employer, trusted partner, attractive investment and an increasingly strong brand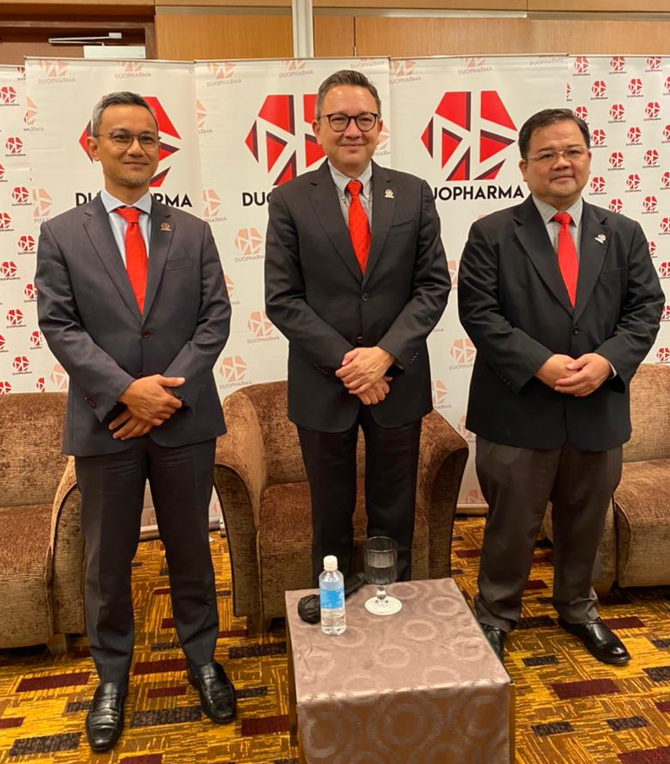 Kuala Lumpur, June 21, 2022 – Duopharma Biotech Berhad ("Duopharma Biotech") held its 21st Annual General Meeting today, highlighting the Duopharma Biotech Group's path forward in strengthening its position as a leading pharmaceutical and healthcare company in Malaysia.

The Group ended 2021 with a stellar five-year record performance, posting a revenue of RM639.18 million and a record profit before tax ("PBT") of RM82.98 million, amounting to a 9% increase from the previous year. Subsequently, the Group started 2022 on a promising note with commendable first quarter 2022 results, as PBT climbed 15% to RM26.65 million, on the back of a 12% higher revenue of RM185.94 million.

Duopharma Biotech Group Chairman Tan Sri Datin Paduka Siti Sa'diah Binti Sh Bakir commented: "In 2021, we continued to hold the wellbeing of all employees and stakeholders as our top priority. To keep them safe from COVID-19, we enhanced all pandemic-related standard operating procedures at our plants and maintained split operations at our offices. We are now reviewing the continuation of working from home (WFH) as an option and a new norm for better work-life balance."

As global focus on sustainability intensified in recent years, the Group is redoubling its efforts as a responsible corporate citizen by further strengthening its ESG platform. Among others, Duopharma Biotech has committed to carbon neutrality by 2030 and net zero emissions by 2050. A greenhouse gas accounting and management process has been initiated to reduce the Group's emissions.

In 2021, the Group began the process of developing a five-year ESG Strategy (2022-2026), and in March 2022, Duopharma Biotech announced its environmental pledge in conjunction with its Environmental, Social and Governance (ESG) roadmap. The initiatives related to the ESG Strategy will commence this year onwards for execution based on the strategy. Our theme for 2021's Annual Report "Driving ESG into the heart of our business" walks the talk.

Duopharma Biotech Group Managing Director Leonard Ariff Abdul Shatar said: "Looking back, we are pleased that early actions taken have allowed the Group to navigate through the pandemic relatively unscathed. We initiated our emergency response preparations before the pandemic was first declared, and we have managed to maintain a high level of productivity amid the movement restrictions and plant upgrades."

Moving forward, Leonard Ariff said the Group will put a greater focus on digitalising Duopharma Biotech. As part of the efforts, a Digital Health Strategy has been crafted to identify opportunities that will allow the Group to provide the best solutions along the healthcare value chain. A Digital Taskforce comprising nine members from the Strategy, Marketing, IT, Regulatory Affairs, Commercial, Consumer Healthcare and Clinical Affairs departments has also been set up to oversee the implementation of the strategy.
Building on its earlier foray into digital healthcare via an investment in Naluri Hidup Sdn Bhd, the Group is currently working with Naluri in a collaboration to offer cancer and kidney patients apps, which will greatly enhance their ability to manage their treatments while also getting emotional support from qualified therapists.

He added that as part of the plan to expand through multiple avenues including mergers and acquisitions, the Group has identified and evaluated a number of local and international companies to ascertain as to whether they meet internal criteria. The Management will continue to evaluate some of these targets and will work towards finalising their plans in 2022.